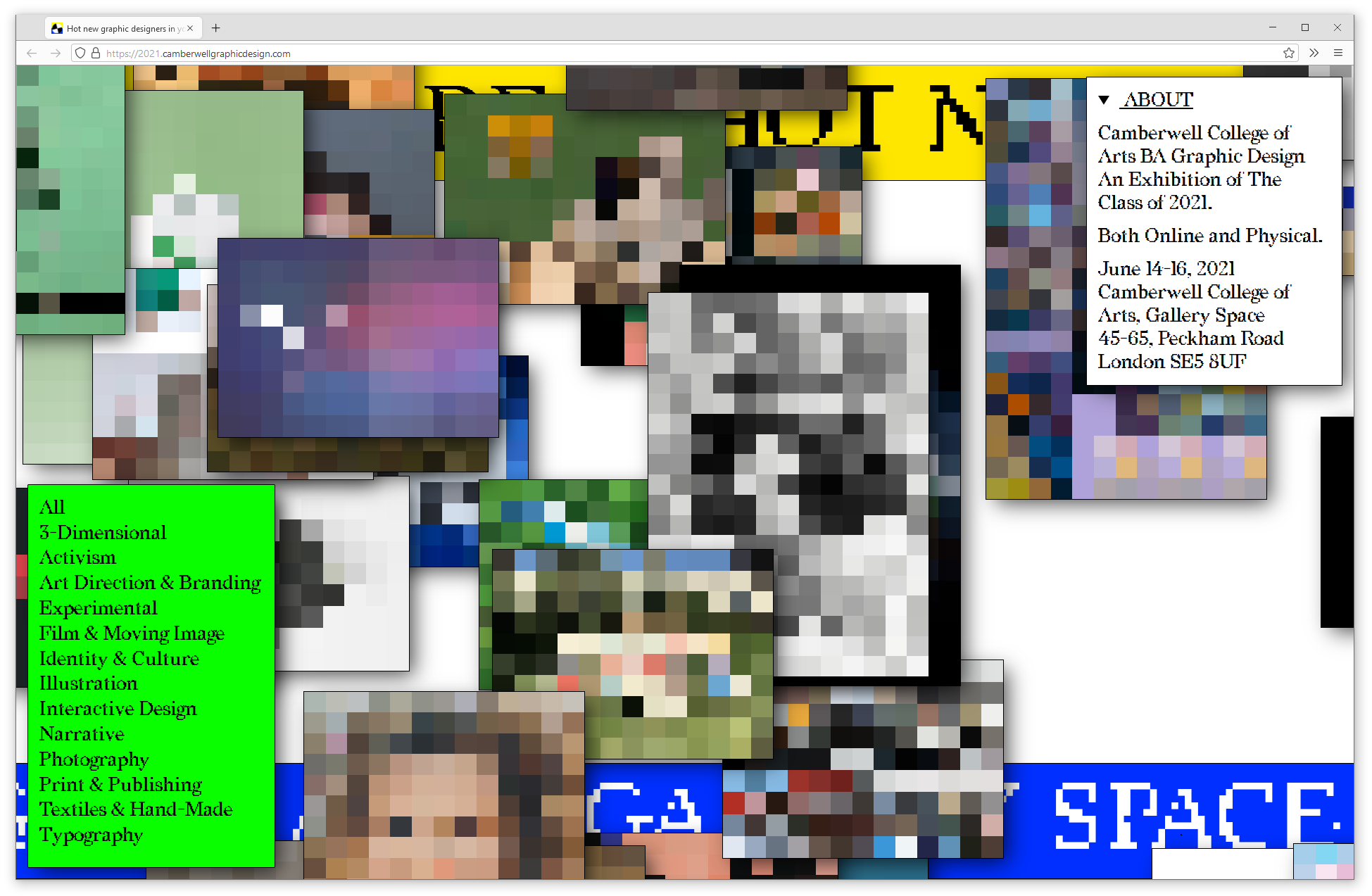 The site is built on the Wordpress/ACF/Timber stack. I've built these show sites on the Jamstack before, but this site has so many images and videos I needed something more robust. This setup also allows the design programme to host the site themselves on a retail hosting account at camberwellgraphicdesign.com. We're planning to host future sites at the same domain, and we'll migrate earlier ones there, too.
The typeface is Redaction, drawn by Jeremy Mickel for the 2019 exhibit of the same name at MoMa PS1.
Design by Georgia Chambers, Giuseppe Madera and Harry Boulter. Development and additional design by me. Supervised by Emily Wood, Robert Sollis, and Thomas Adank.
View the live site at 2021.camberwellgraphicdesign.com.