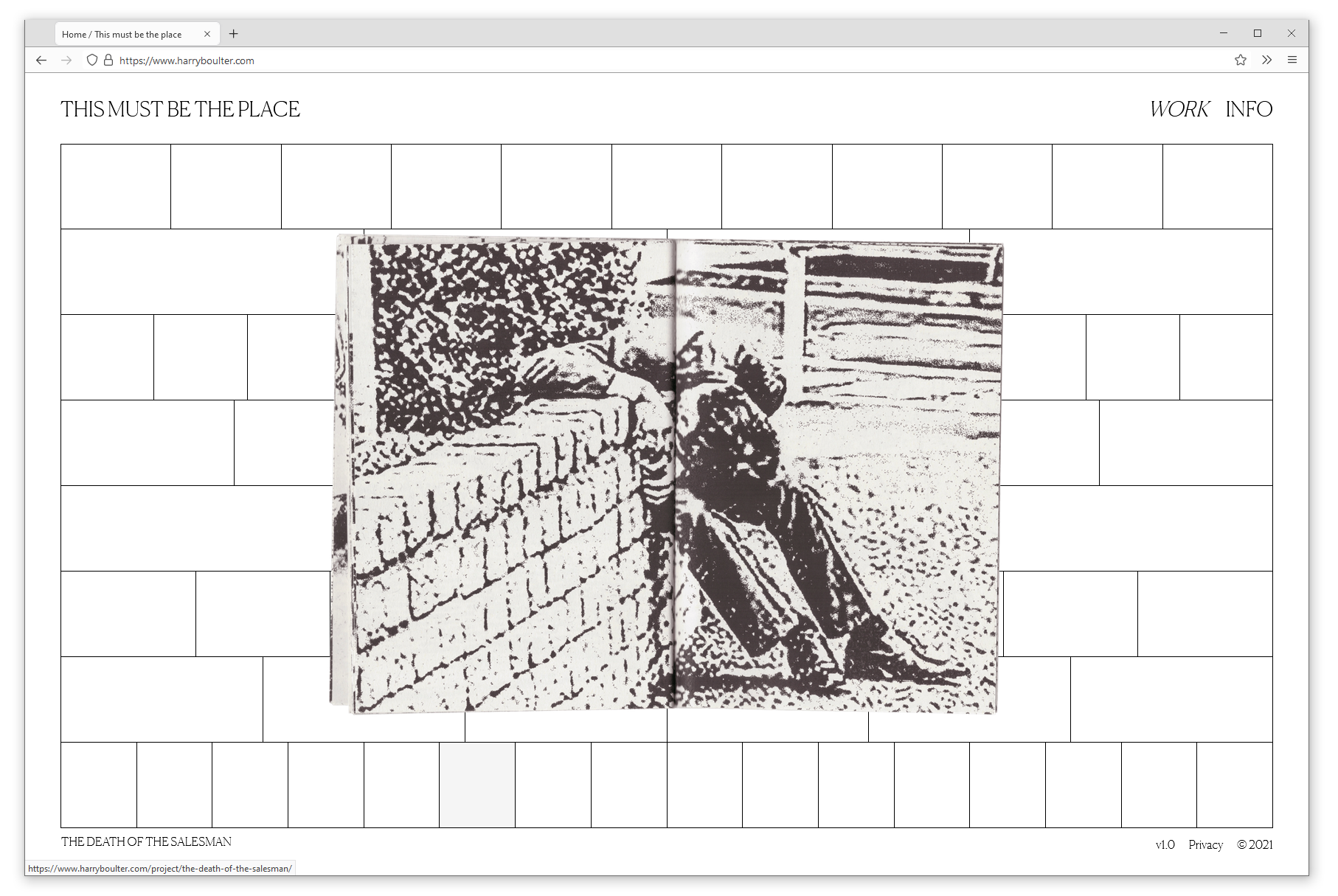 After working together on Hot New Graphic Designers in Your Area and Moving Fast, Harry approached me to rebuild his personal portfolio site.
The basic design idea is to show a visible grid that reflects the number of images contained in a given project. On the index page we stack all these grids, producing a diagrammatic view of Harry's body of work. In detail views, we use the same grid to show films, titles, meta information, and long-form descriptions of each project. The regularity of the grid and supporting type plays well with Harry's expressive imagery.
The site is built with Composer/Wordpress/Timber/ACF, the typeface is Canela by Miguel Reyes, Ilya Ruderman, and Panos Haratzopoulos (Commercial Type).
Design by Harry Boulter and me, development by me. View the site at harryboulter.com.