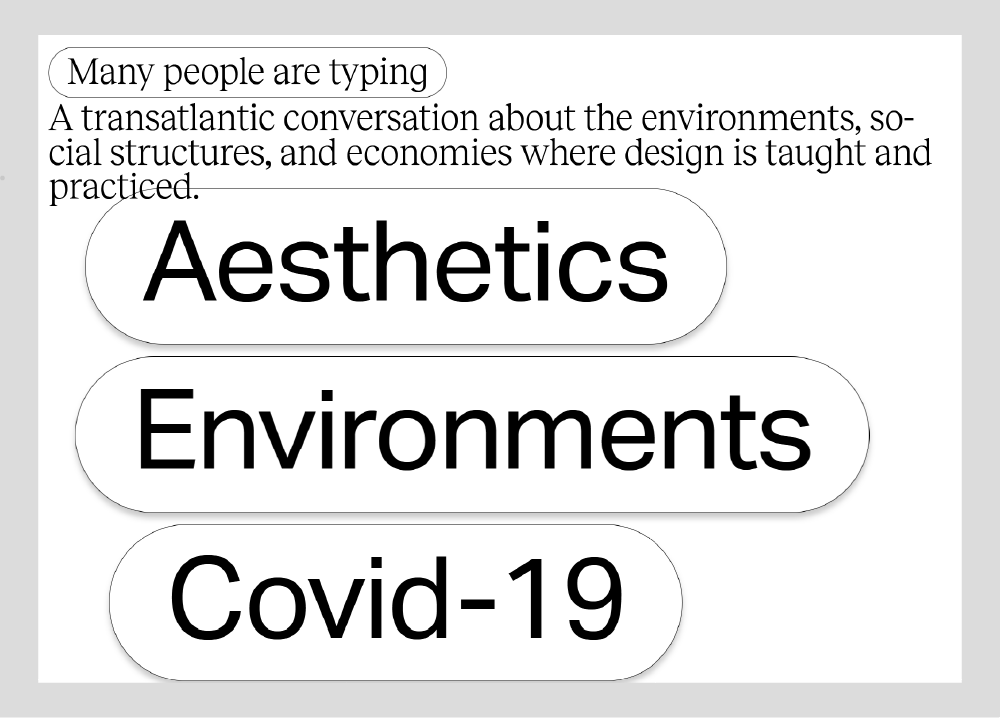 Many people are typing is a new discussion platform/publication-progress about the environments, social structures, and economies where design is taught and practiced by Kat McGrath, Roland Ross, me, and Julia Schäfer.
Content for the site is produced in a private Slack channel, and automatically published to the website through a custom Slack app and express backend. The front-end is written in React. Design and concept by Ross, McGrath, Schäfer and me, code by me.
Reckless Light from Displaay Foundry and Aktiv Grotesk from Dalton Maag are used for display and text.
Read the full announcement on Content Free, and view the live site at manypeoplearetyping.com.